To introduce our enterprise skills in a rapid and engaging fashion, illuminate Education Australia has developed the illuminate The Day session for primary and high school students. With a mix of interactive ideas, idea development, problem solving and pitching, the workshop is a fantastic opportunity to touch a range of skills in just one school day. The illuminate Education Australia team facilitate the workshop in an engaging manner, working with and supporting students, encouraging feedback and the sharing of ideas, regularly receiving great feedback from the students as well as the community partners that are associated in delivering these intensive sessions.
illuminate The Day is designed to run across one full school day, taking students through a creative design process surrounded by quick information sessions, interactive activities, opportunities to collaborate and a chance to digest and ask questions at the end of the session to review, reflect and discover more.
Students will apply all of the skills authentically throughout the sessions across the day in short intensive sections, as well as have an opportunity to reflect on these before the end of the day to help embed an understanding of these skills and why they are so important as they continue their journey for work, leadership and being an active member of the community. With ten years of experience in delivering educational and entrepreneurial workshops, this rapid workshop will create an experience that will spark your young people to be more confident, creative and capable.
How We Do It
We combine design thinking, entrepreneurship, social and ethical understanding, business and personal development into every single impactful learning opportunity.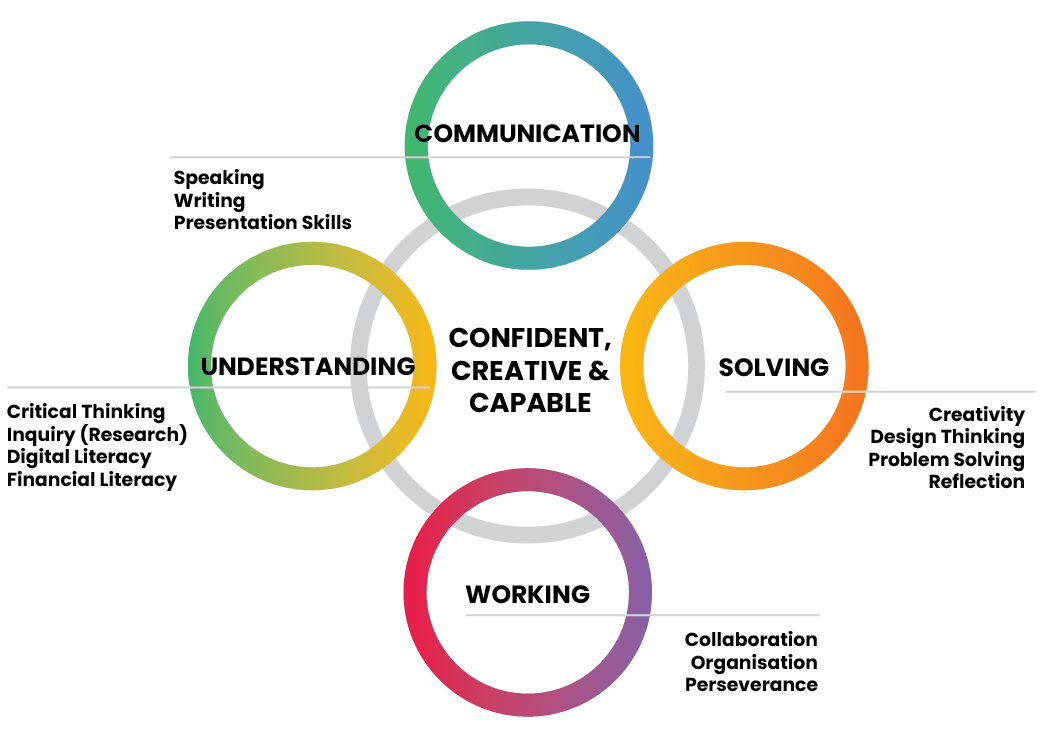 Communication
Speaking
Writing
Presentation
Understanding
Critical Thinking
Inquiry & Research
Digital Literacy
Financial Literacy
Solving Problems
Creativity
Design Thinking
Problem Solving
Reflection
Work Smart
Collaboration
Organisation
Perseverance
Across the week, students explore the innovative process designed by illuminate Education Australia, growing in their skills and confidence within themselves throughout the journey.

Stage 1 | Problem Framing. Teams research to understand the problems that need to be addressed and carefully articulated, alongside building skills for the challenge such as collaboration and inquiry.

Stage 2 | Ideation. Teams develop possible solutions to the problem in a creative and innovative way. They then refine the ideas to proritise the solution with the most substance, impact and potential.

Stage 3 | Developing. Teams turn their initial concept into a business idea that has financial forecasts, strategic plans and marketing collateral where the team works to its strengths under its own leadership.

Stage 4 | Presenting. Teams change gears from developing their idea to focusing how they communicate their solution to stakeholders for support, investment and feedback.

Stage 5 | Prototyping. Ideas are put through their paces to further develop the solution, how to handle challenges and getting more feedback from customers.

Stage 6 | Implementation. With the foundation established throughout the challenge, teams can take their idea forward and make it real. This is typically outside of the illuminate Challenge program.
CONTACT US
We're always eager to hear from people who are interested in what we do – whether you are a school, a potential partner or someone who just wants to get on board with what we do. You can either get in touch with us directly below, or else use the form on this page and we'll respond to you shortly;
Facebook at /illuminateeduau
Call us by phone +61 3 9087 1687
See us in person through meeting with us in Launceston or Melbourne or when we travel – but please email to organise.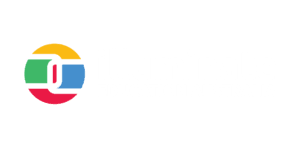 © 2022 illuminate Education Australia. All Rights Reserved
We acknowledge Aboriginal and Torres Strait Islander peoples as the First Australians and Traditional Custodians of the lands where we live, learn, and work.